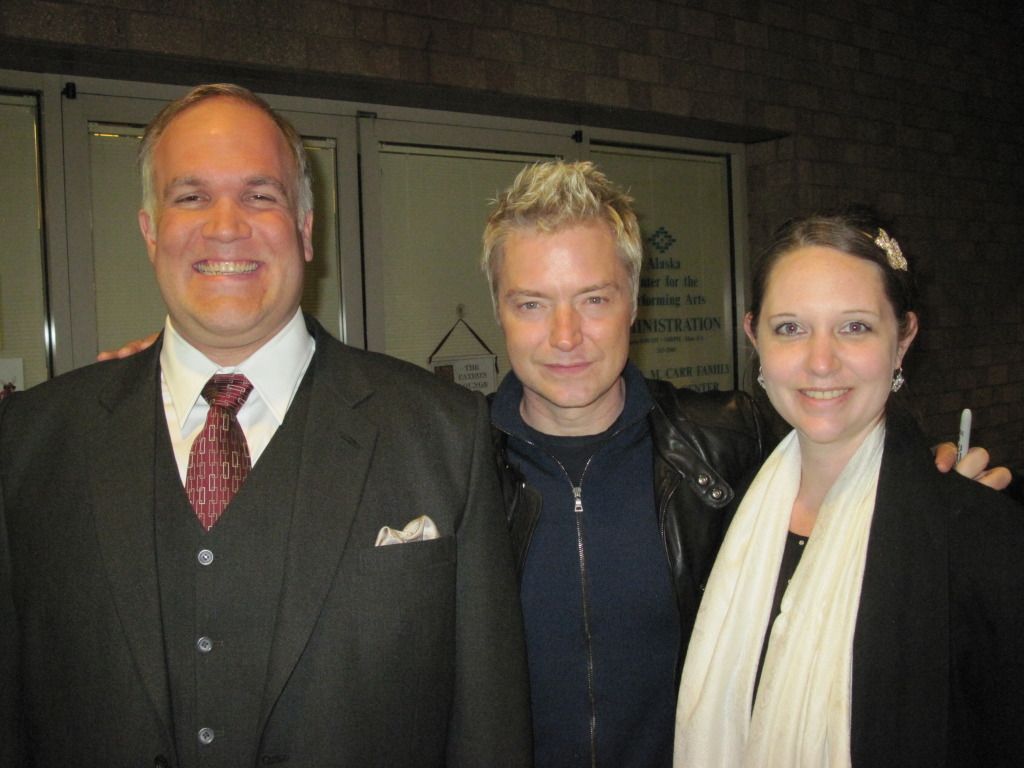 I went to Chris's concert tonight in Anchorage, Alaska, and it was absolutely amazing. I'd have to say it was one of the top 3 concerts I've ever been to. It was certainly fun, but the concert was especially tops for all-out, max quality music that was exceptionally tight. Chris's sound has a level of control and warmth that gives me goosebumps, but he partners with other musicians that are at the absolutely top of their game, multi-award winners and excellent at their own instrument.
Tonight, Chris had two guest performers with him, a violist whose name I can't remember but was phenomenal, and Lisa Fisher, a vocalist who is so good, that Mick Jagger called her up and added her to the Rolling Stones for the last couple decades. Lisa was amazing, with a huge but very controlled voice, scatting and singing a range of music.
At least three songs brought me to full tears, including "Hallelujah", by Leonard Cohen that Chris featured on his "Live in Boston" video (which Blu-Ray EVERYONE should have in their library), and Chris did a semi-encore with "Nessun Dorma". I was completely overwhelmed in the song, and the sheer beauty of the group's performance of it. He even brought up two boys from the audience to beat on the cymbals for the conclusion of the song, which fit perfectly.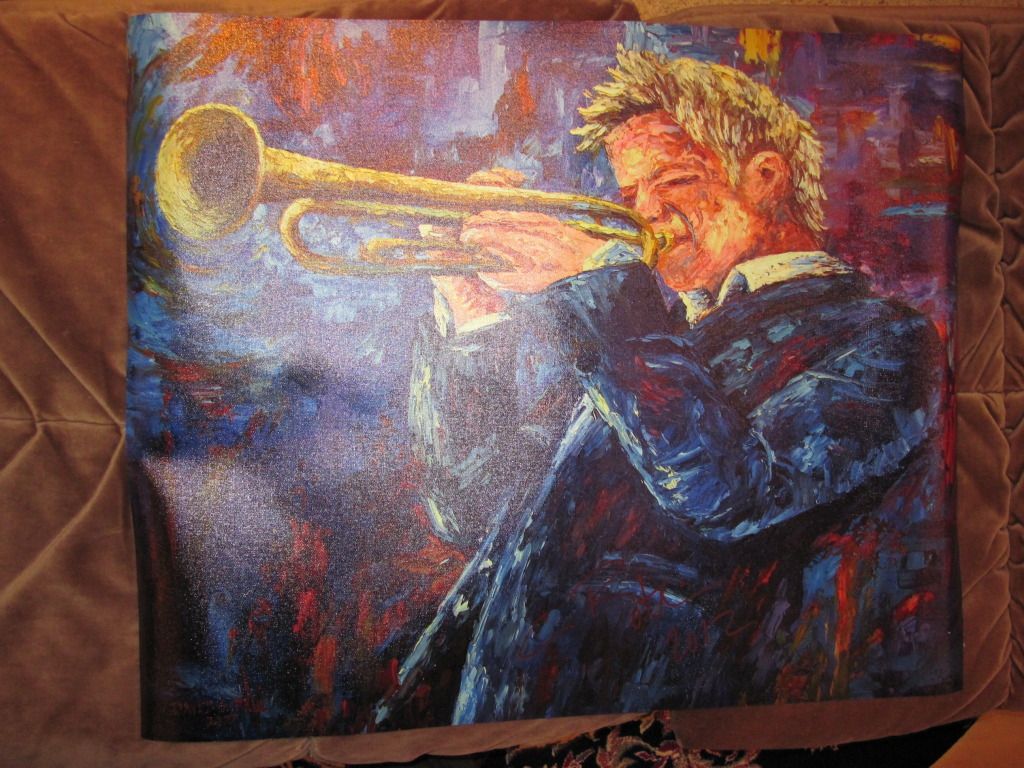 Unfortunately, the few pics I snapped on my iPhone during the concert didn't turn out at all. But Chris has always struck me as a decent guy, and had an autograph session after the concert. I had a custom print made of a painting that David G. Paul did of Chris, and had Chris sign it. Looking forward to having this thing framed. You can barely see the signature at the bottom middle in this photo. I had him sign it with a red paint-pen, so it blends a bit in with the painting. I don't want people to see it, and their eyes immediately go to a flashy white or silver signature at the bottom. I'd rather them say, "wow, that's a cool piece of art!" and then notice that it's a specially signed edition on closer inspection.
Chris didn't really show it, but I think he's seen the David G. Paul painting before. But I also told him that his "Live in Boston" Blu-Ray (you DID buy that for your collection, right? You'll thank me later) is considered to be reference quality by those of us in the A/V, home theater world, and we use it for super jam sessions and demonstrations. He actually reacted in a way, saying "wow, thank you!" that led me to believe that he wasn't aware of that. I would have thought that after all these years and concerts, somebody would have told him, but I guess you never know. He seems like a humble guy in any case.
Apparently, Chris just released a new album this week. I haven't heard most of it yet, but on paper it does look great, pairing with Mark Knopfler, Herbie Hancock, David Foster, Randy Newman, Gershwin, Chopin, and more. He did perform a song in the concert that he does with Andrea Bocelli, that I'm really looking forward to hearing on the album.
There was a lecture before the concert on jazz, that was really interesting. The speaker threw out a few albums he recommended to buy. While I have Miles Davis's "Birth of the Cool", I actually don't have two of his that are standards, "Kind of Blue", and "Sketches of Spain", so I'll be picking those up. The lecturer also recommended one titled "Sidewinder", but I didn't catch who it was by. He mentioned it in the sense of it being one of the all-time great albums, though. Maybe somebody else here knows which one I'm talking about. Is it this, by Lee Morgan? If so, I see it's available on hybrid SACD, so I'll pick that up, too.