Hell, why wouldn't i start it here. I'd like this to become a thread where people would document their mods and what are measurable and sonic differences before/after.
Morel DMS32 - ferrofluid taken out. This is a very straightforward mod and result is very obvious. That dampened sound, Morel suffers from, is gone. You get that meaty (thanks ScottG) character but with metal instruments sounding more "metallic". More responsive and better at microdetails. Here is impedance measurement before and after the mod:
Before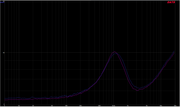 After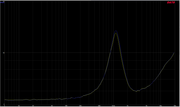 DX2OBF - ferrofluid out and mods to the back chamber. Although measuring well, the sound is quite uninvolving and dampened. When i listened it at first, it did not sound too good especially at lower volumes. I thought that it probably suffers from ff disease and needs to be cured somehow. Destroyed two of them but two survived. I'm not sure it is worth it for most of guys but if you need to have dispersion characteristic as this tweeter has and can not afford say Hiquphone or Wavecor, this mod might make sense to you.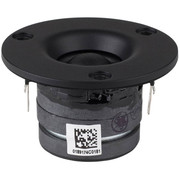 opened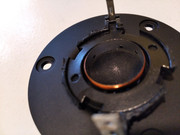 no wonder about that low distortion measurements from HiFicompass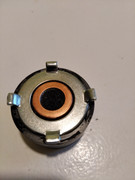 back chamber opened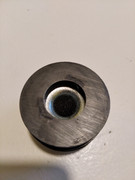 FF out and then...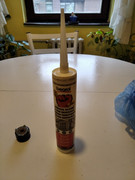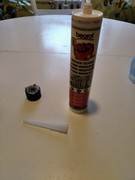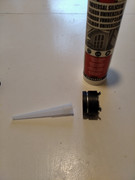 :takecover: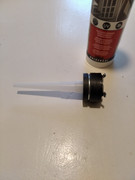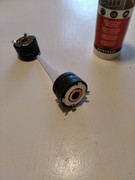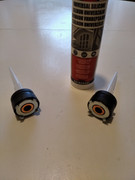 some poly fill wadding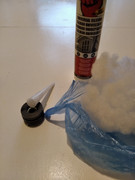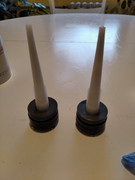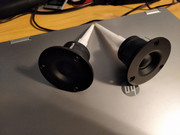 before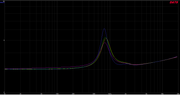 after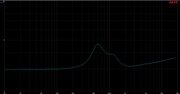 There ya go. They sounded way better without FF crossed at 3kHz but i have yet to compare it with back chamber modded.